SOFT CHEESES
Cow's cheese log with walnuts
The softness and creaminess of the log combine perfectly with the hardness of walnuts to create the sophisticated flavour of a high quality cheese. Exceptional in the summer for its freshness, it is also an elegant choice for important dinners, exciting both eyes and palate.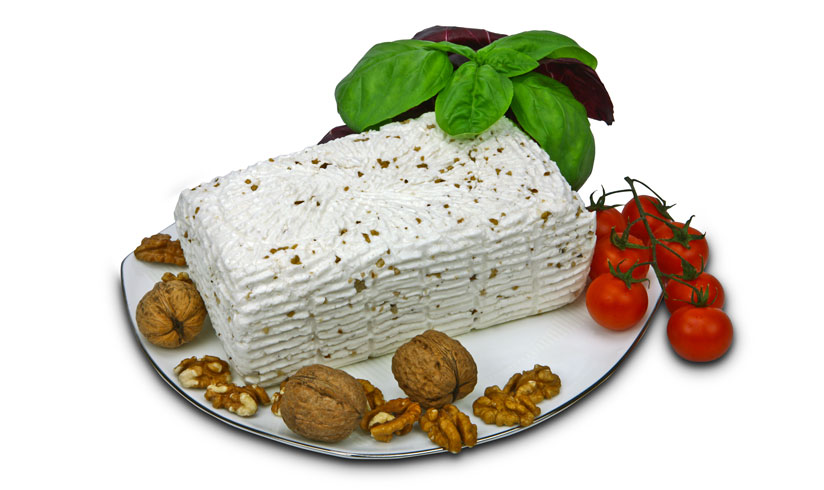 Features
Soft cheese.
Keep refrigerated (0°C - 4 °C).
Ingredients
Pasteurized cow milk, walnuts 5%, salt, rennet.
Sizes
2 kg