SOFT CHEESES
Cow's cheese log with arugola
When arugula presents itself in the soft mixture of the cheese log, exceptional and intriguing levels of flavor have been achieved. The moment the cheese makes contact with one's palate, it releases flavours that encourage one to continue enjoying the cheese, endlessly. Dedicated to cheese lovers and connoisseurs.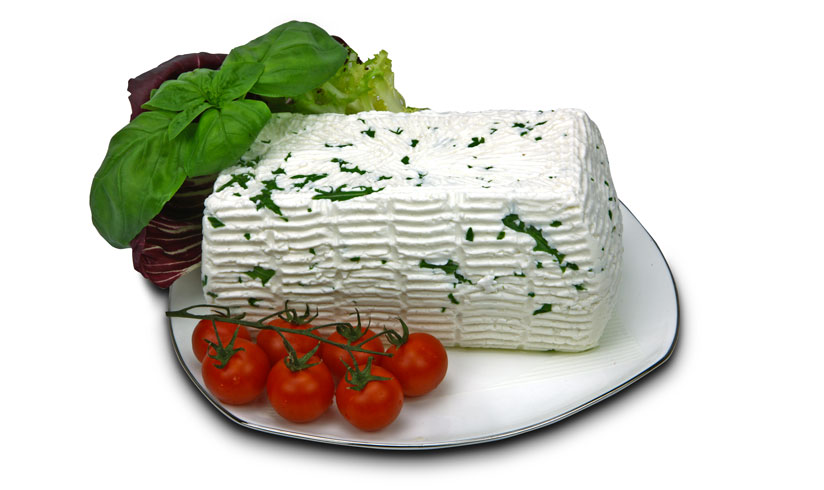 Features
Soft cheese.
Keep refrigerated (0°C - 4 °C).
Ingredients
Pasteurized cow milk, arugula 5%, salt, rennet.
Sizes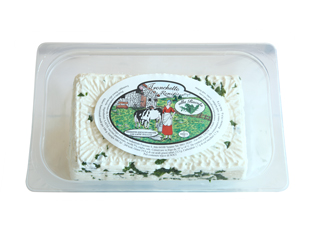 2 Kg