CHEESES
Pecorino cheese with chili pepper
Formaggio pecorino e peperoncino insieme rappresentano il mix dell'estremo. Sapori forti, a volte violenti, destinati a chi sa apprezzare i formaggi del territorio e a non fermarsi sulle linee più classiche e tradizionali. Ottimo come piatto principale, preferito da molti per accompagnare sia primi che secondi.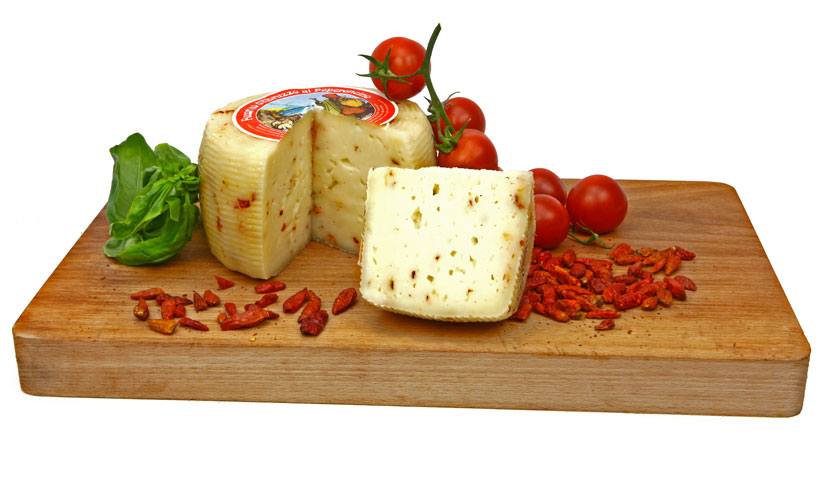 Features
Pecorino cheese with chili pepper. Cylindrical-shaped cheese with flat surfaces and slightly curved sides. Non-edible straw-yellow crust, slightly porous white cheese.
Keep refrigerated (4°C - 6°C).
Ingredients
Pasteurized sheep milk, chili pepper 1%, rennet, milk enzymes, salt.
Sizes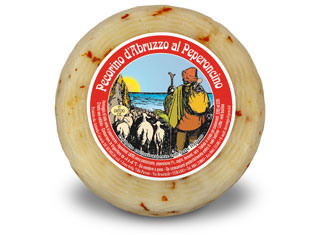 1.2 kg